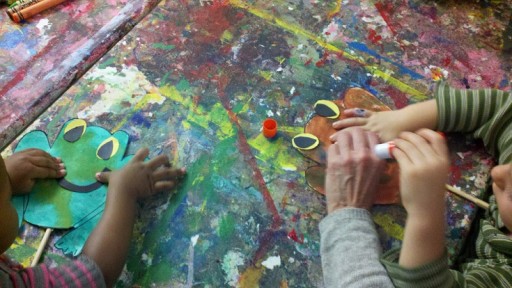 I love making art projects.  I like to paint and draw and color and work with clay.  And I love to make art that connects with a story I'm telling or a song that I'm singing!  I want to share some of these projects with you!
Want to know how to make a caterpillar and take it for a walk? Go to my
Miss Navida Facebook
page and see lots of photos of art being created!

Bring Miss Navida to your school or venue. Enrich students' lives with music, storytelling and visual art.
Click here
to schedule a Miss Navida workshop.
Happy Art Making!!!
 Model Magic Pot
The Mandala Project was part of a workshop called Planting the Seeds of Peace